It's no secret that charitable marketing is one of my favorite marketing strategies.  It builds good will towards your business, attracts clients that value you, raises money for causes that you care about, and can add significantly to your bottom line….what's not to like?  It's a winner all around!
The challenge is that many people put a campaign together willy nilly without taking the time to consider how all of the moving parts work together and how to set themselves up for success.

 

Let's change that shall we?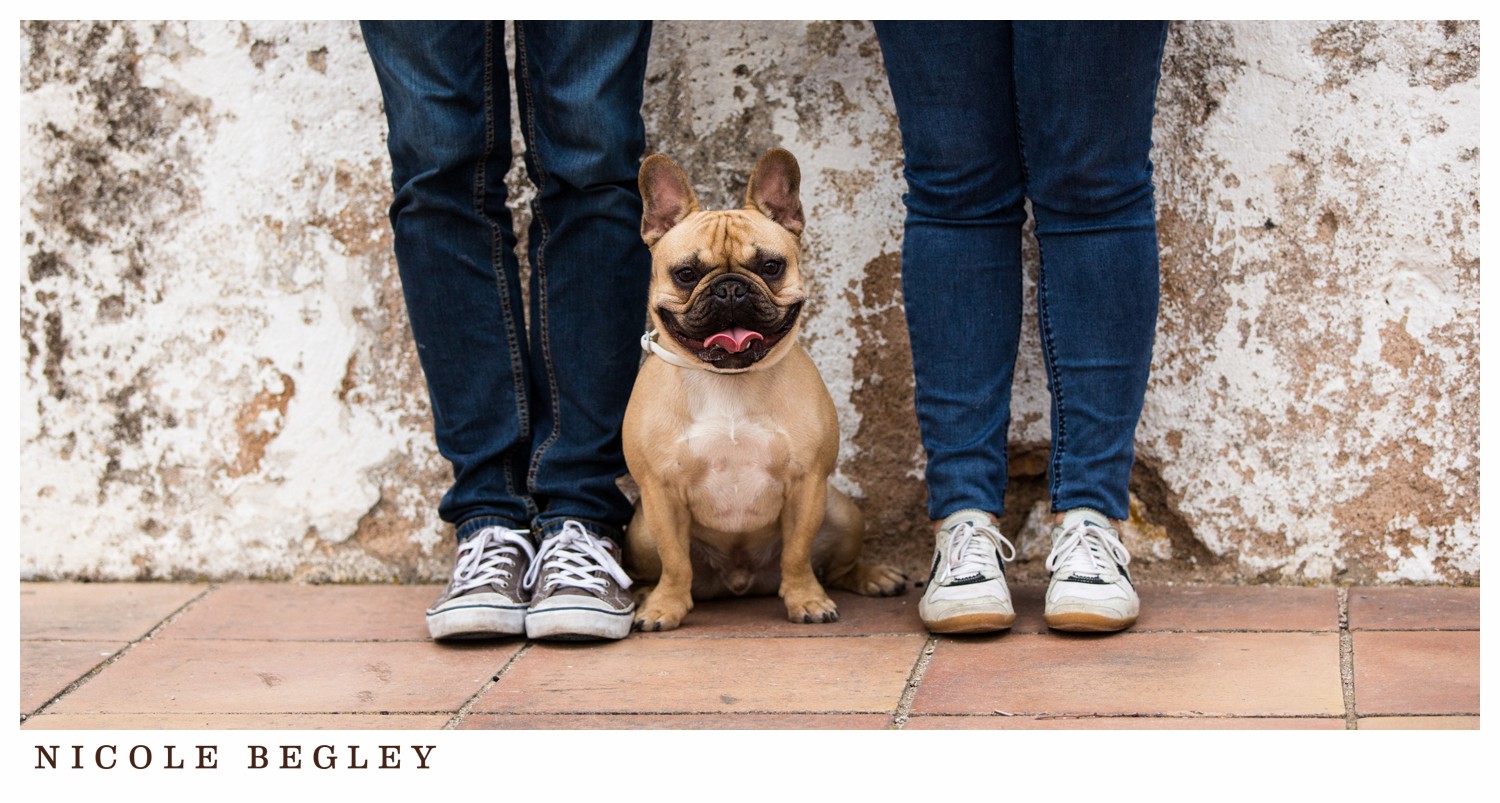 I would like to break down my most recent charitable marketing event for you…
I partnered with a local rescue during the month of their fund-raising gala with the goal of booking pet photography sessions that would include a donation to the rescue.   
The special offer was the opportunity to book a pet photography session at a special rate of $99 (regularly $175) and it would include a $200 product credit AND a $50 donation to the charity.
Wait!

 

Nicole, can you add?!?!?

 

That math is crazy-town! 
Hold on….before you get your panties in a bunch…this isn't my first rodeo.
I have a strong process in place to screen potential clients during the inquiry, as well as pricing and sales strategies that maintain my regular session average of $2,000 during these sessions. 
A $200 product credit is at most $50 cost of goods sold, added to the $50 donation the discounted session fee covers all hard costs to this session…..ok, all but $1.  I think I can swing that.
What a deal like that does is get people off of their butt to actually follow through and book their session.  Pet photography is unlike newborns, high school seniors or weddings….there is no monumental event that takes place that causes people to pick up the phone and call.  Unfortunately the only time that happens is when their pet is old and receives a diagnosis with limited time left.  I want to get people in earlier than that!
In order to set yourself up for success creating an offer like this you must have a consistent sales average.

 

While we all have outlier sales periodically, if your sales swing more than the stock market in 2008 I highly suggest figuring out how to level that off. 
A consistent sales average needs three things….
A process to qualify and educate potential clients.

A pricing menu that is set up in a way that all roads lead to your sales goal.

A sales process that includes helping your client navigate their purchasing decisions.
If these items are in place, you can be confident in creating special charitable marketing offers that are irresistible to potential clients. 
How to you find these clients?  This is the beauty of charitable marketing….your charity has their own list of qualified donors and supporters!  Work with them to determine the best way to reach them.
For my recent campaign, I donated my usual session and product donation to their gala silent auction.  I also printed 4×8 cards that would be included in the gala swag bags.  The charity posted about the offer on their social media page and I emailed the offer to my email list. 
If you don't have the budget to print the cards for the swag bag, skip that part.  It's not critical.  That actually acts more as brand awareness than converting potential clients.
The most impactful marketing for these campaigns is often when the charity pushes the information to their supporters through social media and/or email marketing, as was the case this time around.   I do always let my email list know about these opportunities as I would feel terribly if someone booked a regular session during this window and found out about it later!
This particular campaign resulted in the booking of 2 new sessions, one of which ended up as a $2600 sale (after the $200 product credit).  The second session won't be held until later in the summer but the client has been very invested in the process and planning so I am confident that it will be another success. 
I always say that there is NO SINGLE marketing strategy that is going to bust down your doors.  Successful marketing requires consistent effort. 
In my opinion, any marketing strategy that has a positive return on investment is a winner.  This particular event took approximately 3 hours of my time to create marketing pieces, write copy, and organize and it cost me approximately $200 in printing costs.  I would have considered this a success even with just that one client.
I encourage you to look at your marketing opportunities with fresh eyes.  I also encourage you never to beat yourself up with a disappointing result.  Have I tried things that have flopped?  Of course I have!  So long as you take the information and apply it to improving future opportunities it is NOT WASTED.
Some things that I could have improved for this campaign was to work a little harder on getting some press out of the event.  I had a lot going on and just didn't get it done.  I could have also sent out more then one email to my list.  It was just an information email essentially.  I should have shared a story of one of the dogs that were helped from this rescue and created a connection.  Stories and connections make people act.
Is there a charity that you can partner with to offer something special to?  Let us know what you are planning to do and what questions you have in the Hair of the Dog Facebook group!
Are you ready to connect with pet photographers from all over the world?  Join us in the Hair of the Dog Community - a place to ask questions, share resources, and connect with each other.
Latest posts by Nicole Begley
(see all)