IMPROVE YOUR CRAFT + GROW YOUR BUSINESS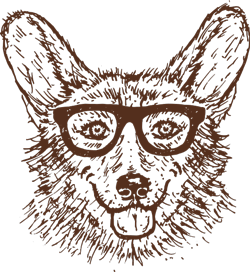 Building a photography business is tough.
If you are like most of my students before they started working with me, then you probably feel overwhelmed, frustrated and stuck - wondering if you even have what it takes to do this.
You might be thinking that beautiful photos will be enough to fill your calendar, but the truth is the real culprit is a lack of understanding of the pillars of business. 
After all, some of the most incredible photographic artists still struggle to make money, while another photographer with average images has a full calendar and bustling bank account. 
Let's get off the overwhelm treadmill and start following a PROVEN path to becoming the pet photographer you want to be. 
You can do this.
We can help.
Our mission is to help artists make money doing what they truly love, by helping pet photographers maximize their potential through improving both their craft AND their business.
Welcome to the Hair of the Dog Academy
The Academy isn't just a membership, it's a proven roadmap that will take you from starving artist to a pet photography BOSS.
You're stumbling around Lightroom and Photoshop, not getting the results you want.
We give you clear instruction to help you get the MOST out of these programs in less time  – so you can create the imagery you want, without the frustration.
You're struggling to find the light, in the studio or on-location.
Lighting is one of the MOST important pieces of photography. Get our best-kept secrets for on-location and studio in Behind the Lens and Pet Photography EDU.
You know you need to develop a signature style that sets you apart, but how?
Learning -- and perfecting -- an array of different techniques is the only way to develop your own unique style. To help you do that, we've lined up some of the world's best pet photographers to share their years of shooting and editing knowledge.
You're feeling completely overwhelmed by all the little details and number of decisions that need to be made before you can even start your business.
When you're starting a business you have a million questions and a plethora of decisions to make every single day. We'll hand you a blueprint for launching your business with ease and certainty.
You already have a business but struggle to earn a four-figure average sale. Heck, you'd be happy with 3 figures right now!
Your work is worth FAR more than that -- if it's technically proficient -- the Academy will show you how.
You're hustling like crazy to get clients in the door and onto your books but nothings working, the bills are piling up and you're not sure what to do next...
Social media, SEO and special deals are just *some* of the ways to drive business... but they're literally the tip of the iceberg. We'll explore a slew of different strategies to help you find AND book dream clients who are more than happy to pay top prices.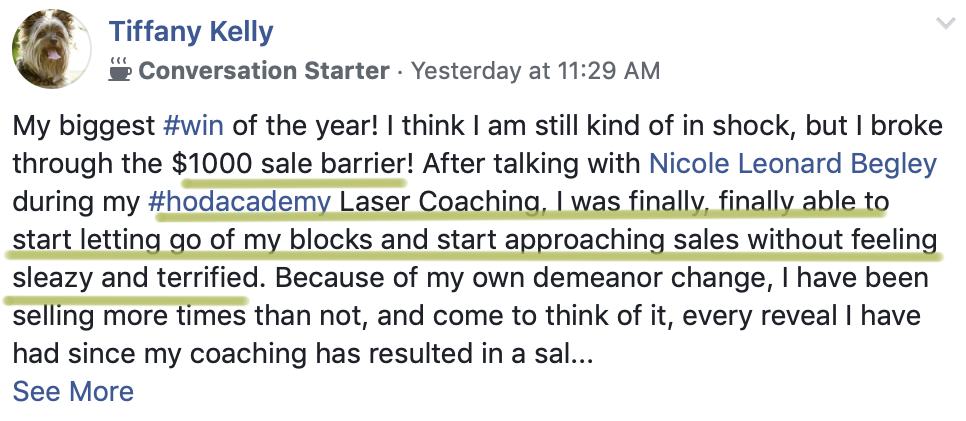 You'll get access to all the following Hair of the Dog courses - along with extra support and guidance through 1:1 laser coaching, group office hours, and image critiques.
Behind the Lens Urban Adventure
Join Master Photographer Nicole Begley as she takes you through an actual session in an urban area. Discover how she uses areas that most photographers would just walk by and see learn how to create variety in your sessions.  Also included are various editing tutorials from the images produced in the session.
Created by Master Photographer Kim Hartz, Pet Photography EDU is a full-blown course on the art of pet photography.  Kim covers everything from working with dogs to shooting in various situations - on-location natural light, on-location with a strobe, in-studio with strobes, and in a client's home with natural light.  If you are looking to improve your craft this is a great place to start!
Behind the Lens Park Adventure
Join Master Photographer Nicole Begley as she walks you through a session at a local park. Discover what backgrounds she looks for, and what she avoids.  In this episode, she is managing two dogs and also captures action photos.  Also included are editing tutorials of the images from this session.
Post-Processing for Pet Photographers
This course has been designed specifically for pet photographers and carefully curated to take you step-by-step through Lightroom and the most relevant aspects of Photoshop.
That means no more time wasted sifting through hours of tedious YouTube videos or combing through random blog posts that were created for portrait or wedding photographers.  Get ALL the info every pet photographer needs on tap, anytime.
Customizable Marketing Templates
Are you struggling to figure out what to put in your client inquiry guide, session preparation guide, and product guide?   Let alone try to find templates that you like AND ones that will all work together?!?  
Hair of the Dog now offers fully-customizable PSD templates - with copy by a professional copywriter included! How will it feel when you FINALLY have all of your client communication and marketing collateral cohesively created?!?
Instagram for Pet Photographers
Instagram Strategy for pet photographers by Instagram expert, Tori Mistick.  Are you overwhelmed with trying to unlock an Instagram strategy for your business?  Do you post randomly and often think to yourself, does this really matter?  Are you often at a loss to even think about WHAT to post?  Do you want to start using your Instagram with intention and as a way to connect in your local market?  Instagram for Pet Photographers will show you how! 
Every business needs a plan, and the beauty of being self-employed is that you get to build a business that creates the life YOU want to live – on your terms, in your own way.  We will create that plan, discover your unique style, build your brand, and map out all of the elements that go into the customer experience.  We also dive deeply into creating a website that converts, search engine optimization, and real-life examples of website reviews.  
This is where many photographers stumble and fall and ultimately either make it or break it.  It's also the most common place for too many talented photographers to get stuck, bury their heads in the sand, and ignore the numbers – all because it gets too overwhelming.  But I promise you, this stuff is easy once you have someone to break it all down for you.  We'll discover the art and science of pricing and how to bring them together to create real profit.
Marketing is not just about creating a website and posting on social media.  There are many sides to a comprehensive marketing strategy, and they don't have to be expensive or time-consuming, but they must be well planned and executed.  We'll cover what you need to do to position your business correctly, as well as review an array of effective marketing opportunities that you can implement right away. 
Office Hours are your chance to ask Nicole anything!  Have a question?  Need some coaching?  Simply jump into Office Hours and be ready to ask!  All sessions are recorded so all members can benefit!
Laser coaching is an opportunity to dive deeper into an area of your craft or business.  All students can submit their questions for laser coaching to join Nicole in a 15-minute 1:1 video conference.  All laser coaching calls will be recorded on Zoom and posted for the membership to access.  Whether you are in the hot seat or just listening in, these calls are pure gold.
Critique Corner with Charlotte Reeves
The fastest way to improve your craft is to get constructive feedback from professional eyes.  Critique Corner is a LIVE call where you can get feedback on your images from Academy Coach and one of the world's leading pet photographers, Charlotte Reeves. 
You also have access to all of our contributor's products
EVERYTHING
below is also included in your Academy membership, with new classes added regularly.
Artistic photo edit with jess bell
Moody edits with Haron Haghuis
Managing color with danica barreau
A self-portrait composite with caitlin mccoll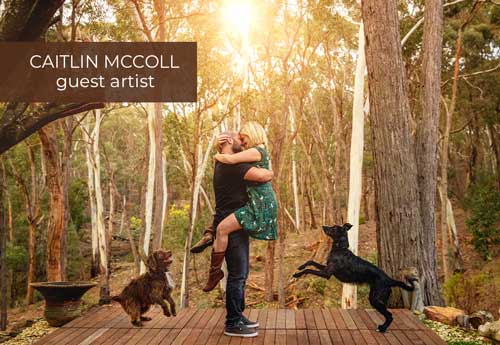 Creating puppy bowl with Kimberly Buccheri & Bud thorpe
Calender Contest with Jessica Wasik
Equine Black Backgrounds with Sara Shier
Outdoor Off-Camera Flash with Kim Hartz
Editing Seamless Paper backdrops with Terran Bayer
Creating Panoramics with Craig Turner-Bullock
I recently had my highest sale to date...$6,170!
The Hair of the Dog Academy has not only impacted me, it's actually made me who I am now.  It's helped not only my business grow, but helped me grow as a business owner.  Not only that, I've recently had my highest sale to date...$6,170!  The Academy has been able to teach me how to adjust my pricing to be able to live the life that I want, which involves spending time with my son and not working every day.  Now that I've built the business that I want, I can book as few as 2 to 3 sessions a month and that is more than enough income for what I need at this stage of my life.  
Yearly Member
Two months free!
Save $98/year over monthly

Access to ALL courses and content listed here

Access to ALL marketing templates immediately

Inclusion in the private Facebook community
Lifetime Member
Access everything...forever!
Lifetime access to all current and future content in the Hair of the Dog Academy

Complimentary recordings of all future Hair of the Dog Online Summits

Access to ALL marketing templates immediately

Inclusion in the private Facebook community
ZERO RISK!  I get it.  This may be an investment for you, especially if your business isn't yet as profitable as you would like it to be.  I also understand that you have probably seen big promises in online training in the past and you may be a little skeptical as to whether this is the real deal or not.
This is why I'm offering a 30-day money-back guarantee.  That's right, not only are there NO COMMITMENTS and you can cancel anytime from right inside the Academy portal - but if you jump into the Academy and decide that it's not the right fit for you - I'll give you your money back - and you can even keep the bonuses!
Your peers LOVE the Academy
Click play to see what they are saying
"I am so glad that I joined the Hair of the Dog Academy! Without it, I would have never considered being an actual "pet photographer". I've been working through the Business of Pet Photography and plugging away at my to-do list. The result? I've been getting awesome reviews and my October is booked! To think that I never really considered being paid at the beginning of the year to joining in May and being booked in October!"
"During my time in the Hair of the Dog Academy, I've revamped my entire pricing guide, changed my session fee into a print credit, and changed all of my product pricing. My last three sales have been $4600, $2800, and $3200! I'm super excited to see what the future holds and can't wait for the snow to fall so I can keep digging into the rest of the Academy!"
"About 2 years ago, I participated in a 3-day portrait workshop offered by a well-known photography studio in my area. At the time, they highly encouraged me to start my own business, but I didn't have the confidence in my own work or the business know-how to feel comfortable doing so. Joining the Academy changed my life! Not only has the group been incredibly supportive but I now have all of the tools I needed to start my business – which I finally did!"
"This is such a great resource with helpful information and great support! Nicole is an expert in her field and graciously shares what she knows."
"(Nicole) makes the business side of photography as streamlined and as efficient as possible."
"Nicole has such a gift in being able to reach the heart of our fears in business and challenge our limiting beliefs. My business is now profitable and working for me because of what she's taught me."
Frequently Asked Questions
Can I join anytime?
The yearly membership is open all of the time, but if you are looking to join monthly - the monthly membership is only open during a few open enrollment periods throughout the year.  
If you would like to be notified when the next open enrollment period opens - join our waitlist!
Can I cancel at anytime?
Absolutely!  You are free to leave the membership at any time.  Simply cancel your subscription in the Academy portal or you can always email support at [email protected] and we can help you with anything you need....even an emergency chocolate martini recipe.
If choosing an annual membership, your membership will auto-renew one year from your enrollment date.  If choosing a monthly membership, your membership payments will be debited on the same date each month.
Please note that we do not offer refunds for any payments already made, so please try to give us at least 72 hours notice to cancel your membership before your next billing date to ensure that it's canceled before the next payment.
You can cancel at any time and you will continue to have access to the membership until your billing period expires.
No refunds will be granted for unused months on an annual membership or unused days on a monthly membership.
What is the investment?
The monthly membership is $49/month USD.  If you like saving money, there is a yearly membership option of $490/year - which saves you 2 months of payments.
We've made the cost of the membership affordable for everyone - as if you purchased all of these classes and support on their own it would cost over $5,000!
How do I access the material?
All of the material lives inside of the Hair of the Dog Academy and it's all available right NOW. 
Simply log in from any device and start watching your videos.  Many of the videos are also available as an audio download allowing you to take a lesson on the road with you if you are going to be without data. 
If there are worksheets or downloads that accompany a lesson, you will be able to access those in each individual lesson.  
How long do I have access to the material?
You will have access to the material for as long as you are a member in good standing.  If you choose to go with the lifetime option, then you have access to all of the current material AND all future material that will ever be created in the academy - forever!  #massivevalue
How do I access the material?
All of the material lives inside of the Hair of the Dog Academy and it's all available right NOW. 
Simply log in from any device and start watching your videos.  Many of the videos are also available as an audio download allowing you to take a lesson on the road with you if you are going to be without data. 
If there are worksheets or downloads that accompany a lesson, you will be able to access those in each individual lesson.  
Will I get personalized support from Nicole Begley?
While Nicole's not available on speed dial - she does offer support throughout the membership in a variety of capacities.
#1 Office Hours -Once a month she'll do a live video conference where you can ask her anything. If you can, we recommend that you join us live on the call but if you can't make the call, don't worry, you'll have access to the replay.
#2 Laser Coaching - This is a chance to go deeper on a topic on a 15-minute 1:1 call with Nicole.  Each call will be recorded and a new call will be released weekly in the membership.  While this is obviously insanely valuable for those on the laser coaching call - it's also incredibly helpful for all members who take the 15-minutes to watch or listen to the coaching.  Many students say they've learned just as much from listening to other people's coaching calls as they did from their own!
#3 Critique Corner with Charlotte Reeves - Once a month Charlotte Reeves will be providing feedback on images submitted by members.  There is no better way to improve your skills as a photographer than to receive actionable feedback on your work from a knowledgable professional.
#4 THE Facebook Group - Not only is Nicole active in the group - but there are several other coaches active in the group as well!  Charlotte Reeves for technical assistance, Heather Lahtinen for editing and productivity help, Kim Hartz for business and photography advice, Megan Murray for photography business and operations help, and Tori Mistick to demystify Instagram for you.
Is the private Facebook group mandatory?
No. It is entirely up to you if you wish to join the Facebook group or not. However, if you do you'll find this group to be an incredibly fun and supportive place to get feedback to your challenges, as well as kudos on your wins!  In addition to current members, we will have Nicole and several additional coaches to help you make progress.  It's a great place to hang out, learn more, share your work, get feedback, and lots of inspiration - why would you say no to that?!
I haven't started my business yet or I'm an enthusiastic amateur, should I sign up?
Yes absolutely!
If you're planning to start a business and just starting out, this is a great time to join because it allows you to start building your business for profits right out of the gate. It's much easier to set the framework for your business up correctly from the beginning than to go out guns blazing and suddenly realize that you need to completely overhaul your entire business just two years in. 
If you are an enthusiastic amateur and have no plans for a future business, the membership is still a great value for you.  The regular guest instructor training is worth the cost of the membership alone - not to mention, you will have access to the full Post-Processing for Pet Photographers Program, Pet Photography EDU by Kim Hartz, and Nicole's Behind the Lens videos - AND all of the support within the membership, such as Critique Corner with Charlotte Reeves.  #stillanobrainer
I'm based outside of the United States, is this membership applicable to me?
Having taught these strategies to students from all over the globe - with incredible results – we can tell you this stuff works no matter where you live. There may be slight market tweaks that you'll need to make, but that's the case even throughout the US.
There is only one short lesson that is most applicable to the students in the United States, and that is the one that talks about business formations and taxes.
The rest of the membership has been successfully applied in the UK, EU, Australia, New Zealand and beyond.
Need to get in touch before you join?
Get in touch!
We love hearing from our community!  
Please use this form if you need to get in touch with the Hair of the Dog team.
If you want to reach out directly by email, you can reach us at [email protected].