Weekly conversations to help pet photographers excel
Are you ready to grow your business so that you can finally live the life of YOUR design? At the Hair of the Dog Podcast, we help pet photographers make more money.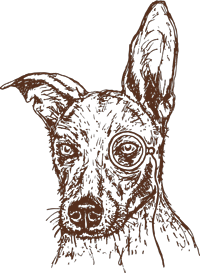 BEST EPISODES FOR SALES
Below are all our podcast episodes to help you with your sales session so you can serve your clients on a higher level! 
Kimberly and Bud share why—and how—they go the extra mile to create an exceptional customer experience that leaves clients singing their praises.  
This episode covers how to approach your pricing strategy, and how to think about the value you're offering potential customers.
In this episode, Kim Hartz joins me to talk about client inquiries, branding, and how to reliably turn leads into sales. 
In this episode, Terran Bayer and I brainstorm ways to add a high-end package to your own list of offerings and discuss the benefits that brings your business. Join us as we talk consumer psychology, brand-building, and where to find the best butter cake on the planet.
In this week's podcast, I talk about why an influx of cheap photographers represents exactly zero threat if you're interested in building a truly sustainable, profitable boutique business—which I highly recommend!
This week's guest, Mandi Pratt of Greyboy Pet Portraits, shares her process for creating stunning etched prints from photographic images. After listening to my conversation with Mandi, you'll start thinking about your suite of products in a whole new way. 
In this episode, I share one of my favorite business analogies: When you only offer digital files to your photography clients, it's like a baker selling a wedding cake but telling the harried couple to go ice it themselves.
In this week's episode I'm flying solo, taking you through the various steps of a successful sales process.
Check out our
SALES SESSION
videos!
What do you think of when you hear the word sales?  Do you feel a little icky?  Do you feel a tightening in your chest?  Does it conjure up images of a car salesman with slicked back greasy hair "calling his manager" to give you the price? If any of those are even slightly true for you, watch this video now….
Have you ever wanted to be walked through exactly what an in-person sales session looks like for a successful pet photography business?  A sales session that is built on service and assistance vs. high-pressure and hustle?
Your wish is my command.
This list of possible objections may seem staggering when you are considering selling your work to your clients – especially if you are opting for in-person sales (IPS). In this video, I want to share with you the most common objections that you may encounter….and how to overcome them.
Check out our collection of the best Hair of the Dog Podcast episodes that are sure to help you improve your pet photography craft! 
Are you a pet photographer who has built a solid portfolio, but STILL isn't booking enough clients? Crack the code to booking clients who can't wait to spend money with you! 
Forget what every other pet photographer is charging — the best thing you can do for your business is set your prices based on YOUR business and YOUR goals. It's time to stop following the pack and let your rates lead you to a sustainable business!
Want to search our podcast for topics like:
Marketing Photography Mindset Business Pricing and more?