Weekly conversations to help pet photographers excel
Are you ready to grow your business so that you can finally live the life of YOUR design? At the Hair of the Dog Podcast, we help pet photographers make more money.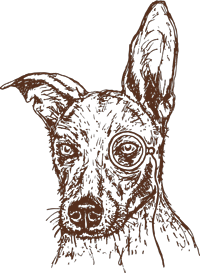 BEST EPISODES FOR PHOTOGRAPHY
Below are all our podcast episodes to help you hone your craft in pet photography!
International award-winning photographer Craig Turner-Bullock is a bit dubious about calling himself an award-winning photographer. Find out why, and pocket some sage advice on developing your own creative style from the masterful New Zealand artist, teacher and mentor behind Furtography.
A master of working with natural light, Charlotte joins me in this week's episode to talk about choosing session locations, making the most out of them, and why we'll all want to move to Queensland after listening to this episode.
According to the Dutch photographer Haron Haghius relying on post-production is a crutch that often holds back beginners. In this episode, we discuss the importance of mastering basic shooting skills, of taking charge with clients, and why his image reveals contain as few as five photographs.
This week Alicja Zmysłowska joins me to talk about artistic influences, the power of personal projects, and how she parlayed her early limitations into the 2020 Portrait of the Year in the Pet Photographers Club awards. 
It's time to buckle up, because this week's episode features a mile-a-minute conversation with my dear friend, the inimitable Kaylee Greer. You'll hear all about her journey from self-described lost soul to (my words here!) pet photography's ultimate rock star.