Weekly conversations to help pet photographers excel
for SUCCESS for MARKETING for PHOTOGRAPHY
Are you ready to grow your business so that you can finally live the life of YOUR design? At the Hair of the Dog Podcast, we help pet photographers make more money.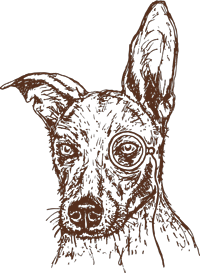 THE BEST OF THE HAIR OF THE DOG PODCAST
Are you looking for motivation for success, business hacks or trending marketing strategies for your business? Or maybe tips to improve your pet photography craft? Below is our collection of curated Hair of the Dog Podcast episodes so you can easily listen to those that can impact you and your business right now!
Are you a pet photographer who has built a solid portfolio, but STILL isn't booking enough clients? Crack the code to booking clients who can't wait to spend money with you! 
Join our FREE course and learn your way around Adobe Lightroom and Photoshop. Plus, we'll let you in on our can't-live-without secrets for editing pet photos like the pros.
Forget what every other pet photographer is charging — the best thing you can do for your business is set your prices based on YOUR business and YOUR goals. It's time to stop following the pack and let your rates lead you to a sustainable business!
Want to search our podcast for topics like:
Marketing Photography Mindset Business Pricing and more?