Conversations with Nicole Begley
Let's talk pet photography business!
Are you ready to grow your business so that you can finally live the life of YOUR design? At the Hair of the Dog Podcast, we help pet photographers make more money.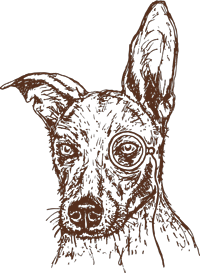 Conversations with Nicole
Listen to all of Nicole's podcast guestings – talking about all things pet photography business!
39 | Improve Your Pet Photography with Nicole Begley of Nicole Begley Photography
On this episode, I'm talking to a pet photographer who's turned her expertise in that industry into an educational empire! I hope she doesn't mind me referring to it that way, but when you build up a Facebook group to 8,000 members, I think you're at empire status! We discuss photography tips, productivity apps, business advice and of course we talked about her rescue dog. If you'd like to improve your pet photography (either for business or as a hobby) then this episode will be super helpful!
Mind Your Own Business: Nicole Begley Discusses Growing Her Pet Photography Business
Welcome to Mind Your Own Business, the podcast that helps photographers improve their business and their lives! Today, we chat with pet photographer Nicole Begley. Nicole discusses how she's grown her pet photography business over the years and great tips for aspiring pet photographers!
273: Nicole Begley – How to generate pet photography sales from silent auctions
In this interview, the focus is on utilising silent auctions to generate pet photography leads, bookings and sales. This strategy has been one of the most consistent producers of clients for Nicole and there's more to it than you might think. Nicole shares exactly which auctions to seek out and partner with, what to offer, how to make the most of your partnerships and ultimately, how to get great sales from these shoots with your perfect target clients – NOT freebie hunters.
BPP 213: Nicole Begley – Pet Photography / Know Your Market
Nicole Begley is a Dog and Pet Photographer based in North Carolina. Today we talk about some of the challenges of photographing our four-legged friends and how to master your session. We also talk about the business side of pet photography and how to market to pet parents.
439 Nicole Begley – Pet Photography
Episode #439 of the podcast features an interview with Nicole Begley about the wonderful world of Pet photography
Nicole Begley – Is Pet Photography A Growing Industry? Um, Yes!
On this episode of The Mike Cassidy Photography Podcast, I have a conversation with Nicole Begley of Hair Of The Dog. Nicole is a photographer, educator, author & podcast host. Nicole specializes in pet photography, and in this episode we have a detailed conversation about the fundamentals of building a profitable photography business, why starting out on the right foot is so important, creating brand alignment, and more! 
Episode 158: How to Work with Dogs as a Photographer with Nicole Begley
In this episode, I'm talking with Nicole Begley from Hair of the Dog Academy. She specializes in pet photography and I'm excited for Nicole to share her experiences and some tips for us! 
410: Nicole Begley – Why every photographer needs an email list and what to say to your subscribers
Nicole Begley of www.nicolebegleyphotography.com and is US based and specialises in pet and equine photography. Before professional photography in 2010, she spent 13 years working as a zoological animal trainer. She is the brains behind Hair of the Dog Academy, a platform for pet photographers. 
Listen from our Spotify Playlist!