Weekly conversations to help pet photographers excel
Welcome to the hair of the dog podcast
Are you ready to grow your business so that you can finally live the life of YOUR design? At the Hair of the Dog Podcast, we help pet photographers make more money.
Scroll down to check out our latest podcasts, or click the button to listen on Apple Podcasts.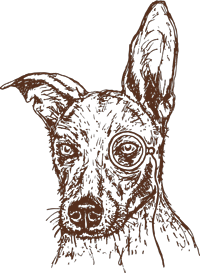 All Podcasts
Below you'll find all of our podcasts, starting with the most recently launched.
In today's episode, we'll talk about ways to extend your reach beyond organic marketing.
Kimberly and Bud share why—and how—they go the extra mile to create an exceptional customer experience that leaves clients singing their praises.  
#001 – Welcome to the first episode of the Hair of the Dog Podcast! Your host, Nicole Begley, shares her story and looks at the areas that procrastination pops up in her business – and then gets to the bottom of what that means!